Strike While It's Hot: We're launching bowling.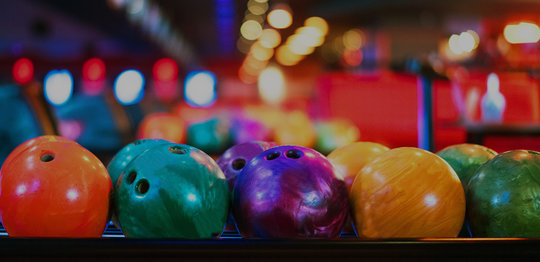 Stonewall's rolling in a new sport, bowling! We'll be forming 5-person teams at a local ally to test your bowling skills. Come connect with friends, new and old, while knocking over some pins.
COVID-19 SAFETY INFORMATION
For the health and safety of all members of our community, we are requiring all participants to provide documentation of vaccination or a negative test result within 72 hours of every game. If you have any questions or concerns, please reach out to Justin at baltimore@stonewallsports.org.
LEAGUE DETAILS
All games will be played on Wednesdays between 7:00 PM and 9:00PM. Games are 2 games (10 frames each) or approximately two hours.

The League runs every Wednesday from June 15th-July 27th, 2022.
REGISTRATION INFO
Registration will run from April 25th-May 18th, 2022.
Register as an individual or with your friends (in groups of up to 3 people). We'll ultimately ensure every team has 4-5 players.

To keep up with updates, check back here or check: https://linktr.ee/stonewallbaltimore
Answers to FAQs are below. Still have questions? Email Trivia Director Josh at baltimore.trivia@stonewallsports.org
Who can join Stonewall Sports?
Anyone and everyone! Yes, even you. We're building a community where everyone has a spot on the team -- regardless of age, race, gender, sexual orientation or physical ability. This social sports league is designed to ensure that everyone gets to meet new people, go outside their comfort zone and have a ton of fun.
Whether you've never played sports in your life or you've been playing in adult leagues for years, you'll have a place in this community. In case you're unsure about sports, we'll offer multiple learning sessions as well as social events (happy hours, mixers, etc.) throughout the season.
What if I don't know how to bowl?
No problem! Our full rulebook and additional resources will linked in the Bowling Resources page once finalized.
We're also offering a team captain orientation call before the season begins to teach everyone the basics and ensure your teams have an opportunity to understand the rules beforehand.
Even if you can just show up to the first game and learn as you go, you'll have plenty of support -- we promise!
What's the time commitment to play?
As a player, you'll play one scheduled game each Wednesday evening during the season and play in the playoff tournament. You're highly encouraged to attend each game during the season and coordinate with your team captain to work around schedules and prior commitments (Teams that are unable to field the minimum 2 players will forfeit the game).
Remember that this league is all about the community, so there will be plenty of opportunities to connect outside gameplay. We encourage teams to host their own brunches or gatherings at our partner bar(s), or to just hang out at the weekly afterparty! Inter-team socials are also encouraged and welcomed.